Step 1: Locate the login link
Live stream links are sent out 30 minutes before the start of class. If you're booking within the last 30 minutes, then you'll receive the email (currently English language only) within a minute or two.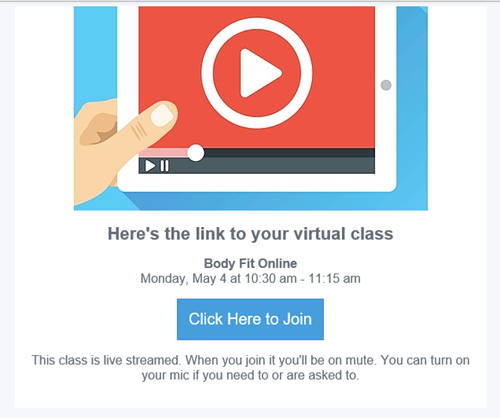 You can also find the link in your schedule onmindbodyonline.com/explore 30 minutes before class begins.

Or, you can tap Join Livestream in your schedule in the Mindbody app.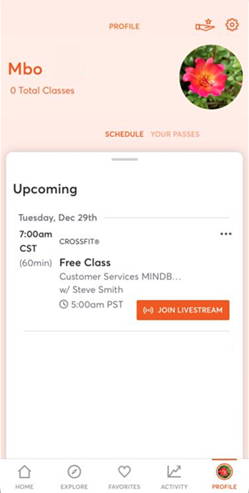 Additionally, you can join the class from your favourite studio's website. Just login and head to your schedule to find the link.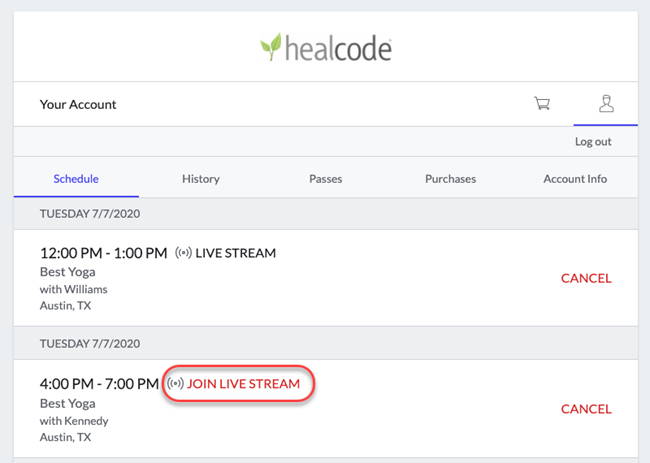 Finally, if you're joining on the app, you can join a live stream class right from the Home screen